Bedrooms are your very own personal space. It's the place where you relax, unwind, and get ready to face the next day with élan. About a third of your day is spent in your bedroom. Which is why you need to design your bedroom to reflect your personality. There are several different ways that you can design your bedroom. In this article, we'll talk about 8 types of bedroom designs and styles that will change your perspective.
This is an avant-garde and unusual design that uses different varieties of colour, pattern, and texture to create a cohesive and complete look when combined. So, you may have different elements used to create a complete look. You can team up a glass chandelier with linen curtains and velvet accents such as a pink velvet bedspread to create a space that is eclectic yet whole. An eclectic bedroom works better if you're a woman.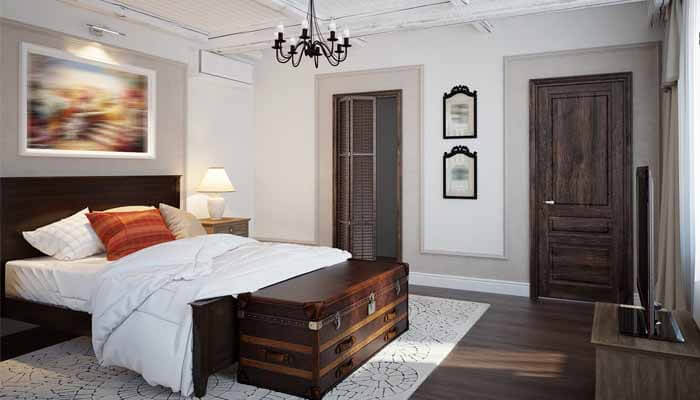 This design works well for your children's bedroom. This style features fabrics with vibrant colour, as well as bold texture to create a one-of-a-kind look. You can use a hand-painted bedpost or a brilliantly painted lamp to reflect the design from this region.
.
This is a largely neutral space brought to life by splashes of colour. A contemporary style of bedroom features sleek furniture, solid colours, and chic accessories. You can bring this design to life with multi-coloured bed pillows.
This kind of design brings a luxurious, regal look to any bedroom. This design evokes old European grandeur, with ornamental wrought-iron details in the chandelier and in the headboard. You can also have wooden ceiling beams, intricate wall sconces, and textured walls to complete this look.
Minimalism is the essence of a modern bedroom design. You can use minimal furnishings with a neutral color palette to complete the look. You can also use streamlined furniture with a sleek silhouette as well as special features such as a geometric bed wall..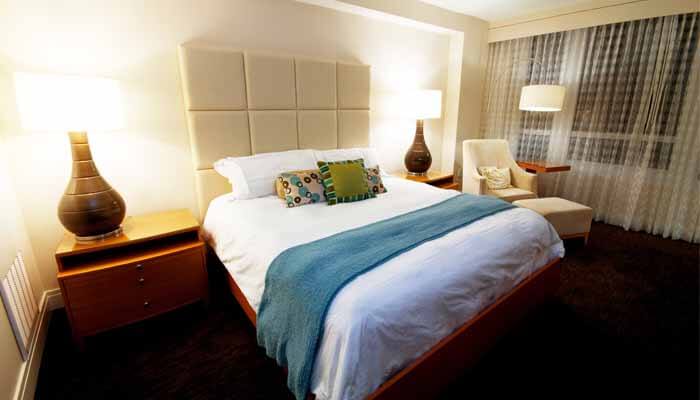 This kind of design features soft accents, delicate fabrics, and soft hues for a romantic style. You can have an ornate headboard as well as silhouette bed pillows, and white draperies to complete the romantic look. You can finish this design by installing a chandelier that gives out soft lighting
Cottage Design
This can be used with great effect for a guest bedroom. This design combines wood furniture using Birchwood as well as other woods to create a cottage look. The environment in this type of bedroom is both casual and inviting with minimum fuss and frills.
Asian Design
This design brings about a calm and serene look to any and every bedroom. You can use a warm-coloured palette, nature-inspired furniture, and an extra element like Japanese shoji screens. You can also use bamboo furniture or accessories, such as wardrobes and lamps.
Antique Design
This design combines the simple with the complex and uses different kinds of antique furniture to create that antique look. So, you can combine an antique daybed with an antique headboard, or then, match ornate accessories such as old velvet curtains with an antique bedside table.
These are just some of the bedroom designs that will delight you with their variety and signature looks. At Anu Furniture, we specialize in creating the bedroom of your dreams, with beautiful and durable bedroom furniture made to your specifications.
We encourage you to consult with our in-house designers, who will come up with a bedroom design that is just perfect for you. You can also pick and choose from our large variety of ready made bedroom furniture pieces.
We also boast of a world-class manufacturing facility where we can craft bespoke furniture tailored to your needs. So, the next time you want to design your bedroom or any other residential or office space, do visit any of the Anu Furniture showrooms across Hyderabad, or shop online. Here's to that beautiful bedroom of your choice!