Wooden furniture is timeless and classic. It adds an old world, rustic charm to your décor, yet keeping it trendy and spectacular. But with time, your prized possession starts losing its sheen and accumulates dirt, grease, and debris. To keep your wooden furniture looking at its best, you must give its maintenance a little extra care and attention.
Here are some valuable tips that can help you maintain your wooden furniture better and create a spectacular patio with it.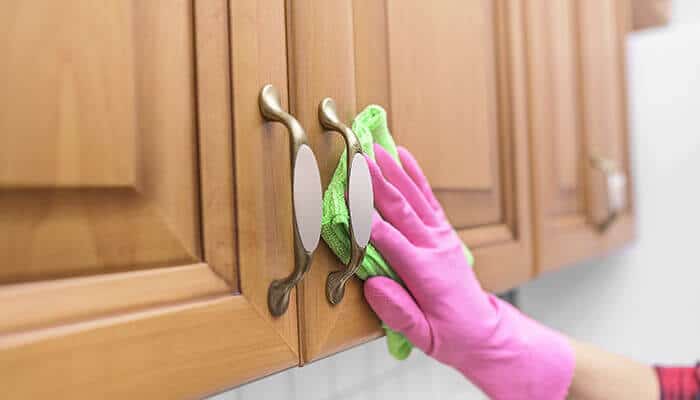 Dust it well
Regularly dust your wooden furniture to maintain its lustre. Use a soft, dry cotton cloth to remove all unwanted dust and debris. You can also make use of a feather duster or brush to keep the dirt away
Do periodic deep cleaning
Once a while, clean your modular wooden furniture with warm water and mild cleanser. You can use your regular dish soap for this purpose. Gently dip a soft cloth in the soap-water solution and wipe your wooden table, chairs, shelves, and cabinets with it. Now remove any residual moisture with a clean and dry cloth. You can also use an old toothbrush to reach out to hard-to-get areas.
Oil and wax occasionally
Besides frequent dusting and cleaning, you must re-wax your home and office wooden furniture with a good quality wax. You can wax your wooden furniture after every six months to maintain its shine and brighten up its appearance.
Conceal unattractive scratches
A scratch never looks good, and your wooden furniture is bound to get many of them over periodic use. This eventually would make your favourite piece of wood look old. The best way to avoid scratches is to keep all sharp objects at bay. You can also use a couple of clever tricks to remove scratches from your wooden furniture. Use petroleum jelly, a matching crayon, coffee powder, vinegar, or olive oil to conceal those scratches away.
Mind the temperature
Heat causes wood to fade and shrink. It will also make it dry, leaving cracks on its surface. So, as much as possible, keep your wooden furniture away from direct sunlight. Also, avoid keeping extremely hot or cold objects on its surface to maintain its original texture and shine. That's it! By simply following these tips you can keep your wooden furniture gleaming at its best. In case you are looking for wooden furniture for home or office, get in touch with us. At Anu Furniture, we are a leading wooden furniture store in Hyderabad and provide the best wooden furniture for commercial, home and office use. We boast ourselves for providing a wide range of options, impeccable designs, and premium quality products that stand the test of time. Our complete range of wooden furniture for office and home is a fine amalgamation of style and practicality, comfort and elegance.
the best place to buy furniture in Hyderabad.
Tags: living room furniture, bedroom furniture, office furniture